My name is Kerby Telemaque and I am from the United States of America. I graduated with a Master's degree in Global French Studies from Columbia University, and a Graduate certificate in international security studies from Stanford University.
I spent my childhood years in my grand mother's hometown of Les Anglais, Haiti, where I saw, and first-hand, my mother, and grandmother's strong service ethic.  Their deep involvement in civic improvement projects to protect the integrity of their land, and also the livelihoods of the deeply marginalized our communities that lived there, left a lasting impression.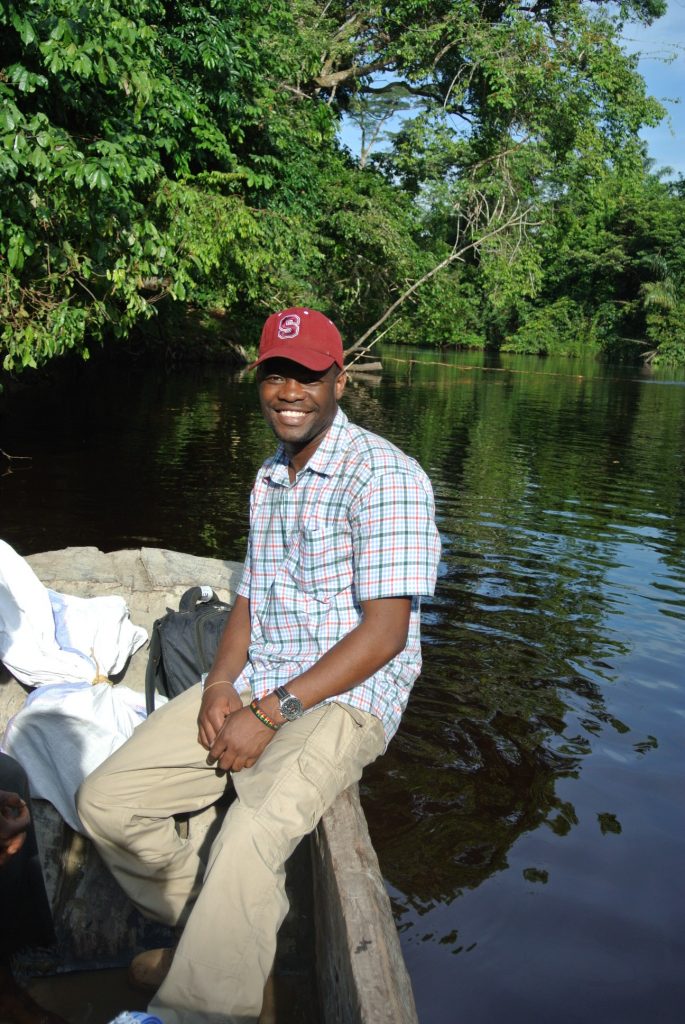 As time passed, I became increasingly aware of the importance of political stability to national development, and I became interested in pursuing a career focused on community development but, in life things doesn't always go as planned. But, luckily l met Manuela while I was doing foreign exchange in October 2012 at the Université La Sorbonne in Paris, France and she explained me about her ongoing preparation for a project in Tshumbe. I was so moved by her devotion to create a path to a sustainable development in Tshumbe, and in 2014 I decided to join her there. When I got there, I could quickly see the happiness and the smile on people's face. This taught us westerners that, we have almost everything but still unhappy meanwhile they are just happy with smallest they have. On the other hand, we could identify the lack of basic needs the people there also have to include: lack of clean water, lack of good nutritional knowledge, lack a good healthcare system, and lack of a good education system which to me can be considered as basic human rights.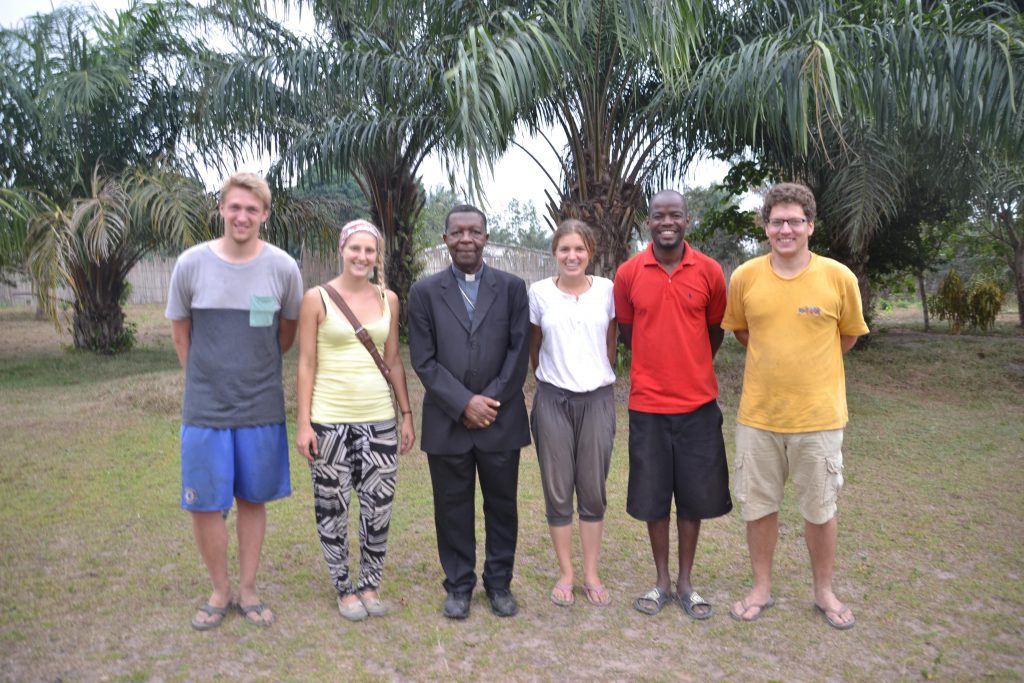 Although Manuela has an operational health unit for the kids of the school, but because of lack of well-trained medical professionals, and necessary equipment we were not able to care at 100% every patient. Another, important issue is the nutritional habit of the disadvantaged people of Tshumbe to include the children of the kindergarten. When we started to make research on the kind of vitamins the kids are getting from the food they are eating at home, we found out that they didn't get most of the vitamins they need during their early age which can help strengthen their antibody or immunoglobulin that is used by the immune system to identify and neutralize foreign objects such as bacteria and viruses. As a result, we decided to change the kindergaten nutritional system with the objective of providing the kids with all the vitamins necessary by using affordable local products. The results were astonishing because we had less kids got sick compare to the month prior.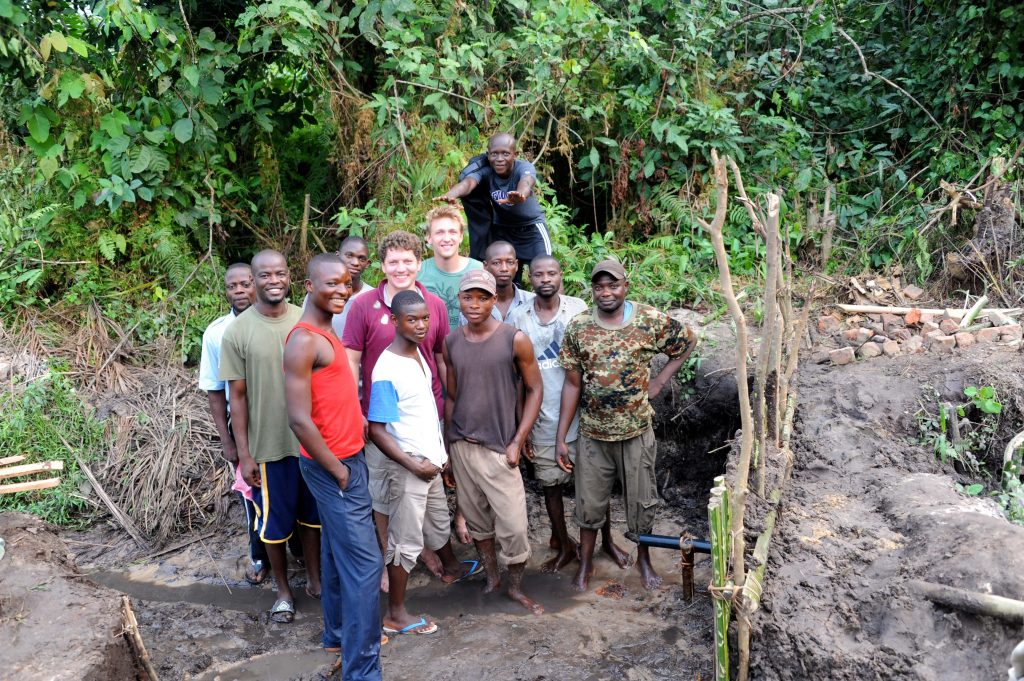 In other to explain the next main issue in Tshumbe, I would borrow this quote from Wier Mitchel, who stated that "Medicine is only palliative, for back of disease lies the cause, and this cause no drug can reach." This is a way to introduce to you the entire water problem in Tshumbe. Lacks of clean and portable water remain the main cause and sources of illnesses in Tshumbe. This affect affects the society a every level to include: students who got sick and couldn't reach a higher education because of illnesses caused by dirty water; kids who have to walk kilometers in search of clean water, women who often got beaten by their men if they don't go get clean water for the house and so on. So, we can see that lack of clean water triggers all sort of problems in tshumbe, and I believe we can do something about it.
Although we all have helped Tsumbe in the best way we could, but I also think that we have learned a lot things from the people of Tshumbe. I felt luckyto be in the intersection of culture and social anthropology. This experience also has awakened the childhood desire about community development in me.
Above all, my experience in Tshumbe has been the people I have met and specially the children of the "Ecole Maternelle Wale Waana" and their mothers and fathers, the outstanding staff members of the NGO Zukunft Fuer Tshumbe to include Papa Fabien, Mama Aloki, Mama Alice, Mama Adolin and all the teachers, and the volunteers, and the Project Director Manuela Erber. To them, for all their lessons of life and encouragement, I remain eternally indebted and appreciative. Hopefully, I can join this endeavor again sometime in 2015. Special thanks to the Board Members in Sankt Johann and Director Manuela Erber for having offered me this opportunity!